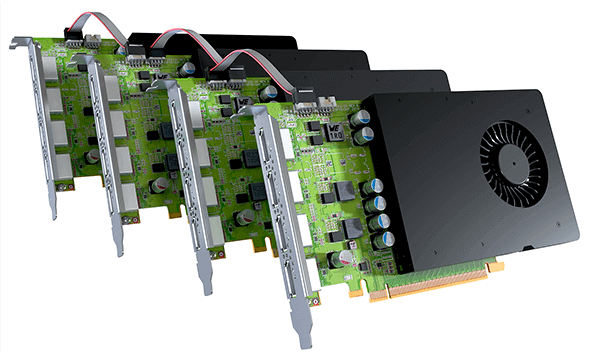 See more. Do more.
Be more productive.
Matrox Graphics is a world-leader in control room technologies ranging from 4K IP-KVM products, to PC graphics and video/audio streaming and recording products, to video wall and multiviewer products. Matrox products can be combined with software and desktop virtualization to provide safe and secure encoding and decoding capabilities at operator stations for collaboration, recording, training, and merged applications of process control and facilities video living on separate networks but converging at operator stations.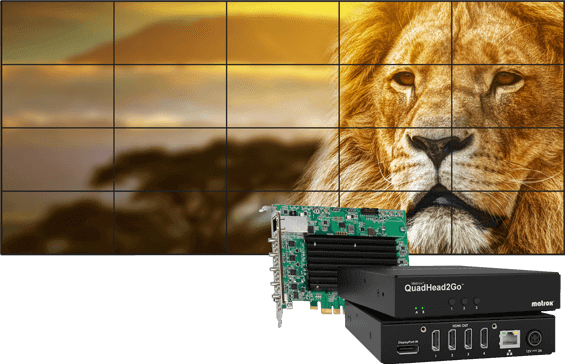 ///////////////////
Backed by in-house design expertise and dedicated customer support, Matrox products deliver stellar capture, extension, distribution, and display.
Engineering high-quality products since 1976, Matrox technology is trusted by professionals and partners worldwide.
Read a new case study for the latest product Quadhead2go made with Eizo in the UK.